Tips for Choosing the Best Electrical Contractor for Your Business
Whether you need to retrofit an area of your business or remodel your entire building, choosing the right electrical contractor is one of the most important decisions you make to determine the success of the project. Commercial electric work requires an electrician with experience and skill working on large scale projects at businesses such as yours.
Gather Recommendations from your Network
Work your network to get good recommendations from family, friends and other business owners. Specifically, ask about the scope of their projects and whether they were satisfied with the finished job. You can also consult with local hardware and electrical supply stores, which often have a short list of professionals they recommend to their customers.
Verify Licensing and Insurance
Going with the lowest bid on your project might save some money in the short term, but you need to make sure that the commercial electrician you choose has the appropriate licensing and insurance for the work you need completed. A licensed electrician by law must carry worker's compensation and liability insurance for accidents and injuries that might occur at your business. Hiring someone that only carries the minimum is opening yourself to risk, so never be afraid to ask a company for a copy of their insurance certificates. This is very common and they should have this information readily available. Note that bonded electricians have insurance that covers you if your electrician abandons the project and disappears.
Assess Credentials and Training
When you interview each electrician, you should evaluate their experience and capability, based on their past work. You should also find out if each electrician has the proper license. The highest license in Florida is the Unlimited Electrical Contractor license, which means the company is qualified to do anything electrical. There are various other licenses for specialties like fire alarm, low voltage, etc. Besides the company being state licensed, individual electricians can be licensed as either Master or Journeyman electrician by their local county. If they are a "card-carrying" electrician, they will at least have passed a basic test on code requirements.
Check Reviews and References
References still mean something in an increasingly digital world. So, find out as much as you can about the kind of jobs the commercial electrician has done. Then, ask for and call prior clients to assess their satisfaction with the work done. If you can, ask the electrical contractor to provide the contact information of recent clients for the same work being done on your home. Though it's time-consuming to do this for each company you evaluate, make sure to follow through on the top three to five picks.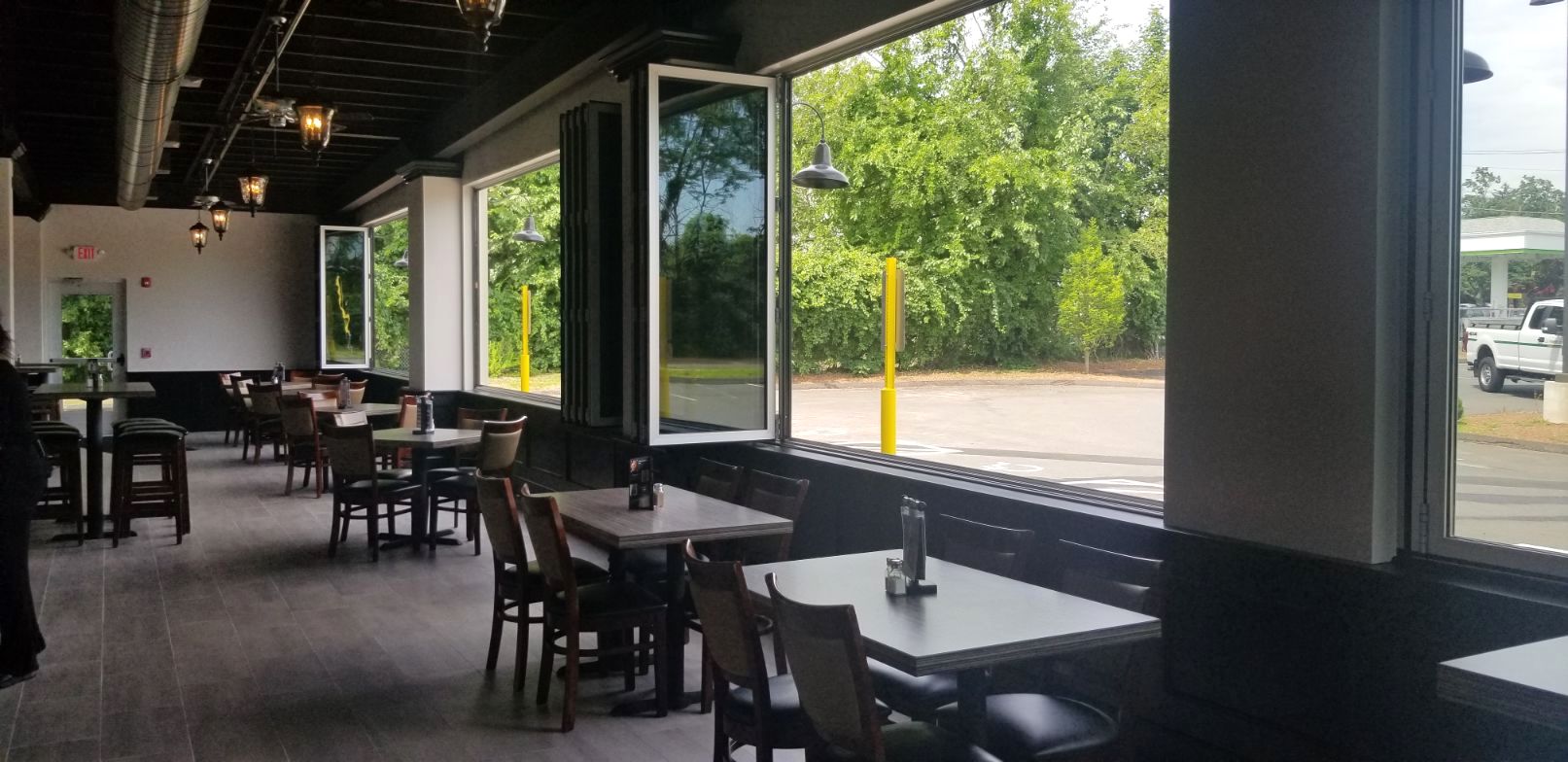 Expert Guide to Commercial Remodeling
Taking on a Commercial Construction Project
Commercial building remodeling is a big undertaking for any property owner. It's so big that many will only go through a major remodel once or twice in their lifetime. When the remodel begins, many property owners don't know what to expect. Being informed can help make a remodel or upgrade less stressful and more worthwhile. Doing research and working with top commercial general contractors is important.
Commercial building remodeling helps businesses stay relevant and functional. Buildings deteriorate quickly when they're not maintained. As fixtures become inefficient and break down, repairs become critical. Buildings that do not get the maintenance they need when they need it may someday become too difficult or expensive to repair
Shut Down or No?
Business may not have to stop while the remodel takes place. Contractors can work in shifts before or after customers arrive, on weekends when the business is closed, or behind curtains, while business is conducted as normal.
Improved Use of Space
It's important for businesses to optimize their use of space. Installation of custom cabinetry, reshaping or redesign of an attic or storage area, and even redesign of offices and cubicles are ways that a commercial renovation project can free up space in the office.
Cosmetic Improvements
Cosmetic improvements should be performed on a regular basis to prevent a building from looking dated or poorly maintained.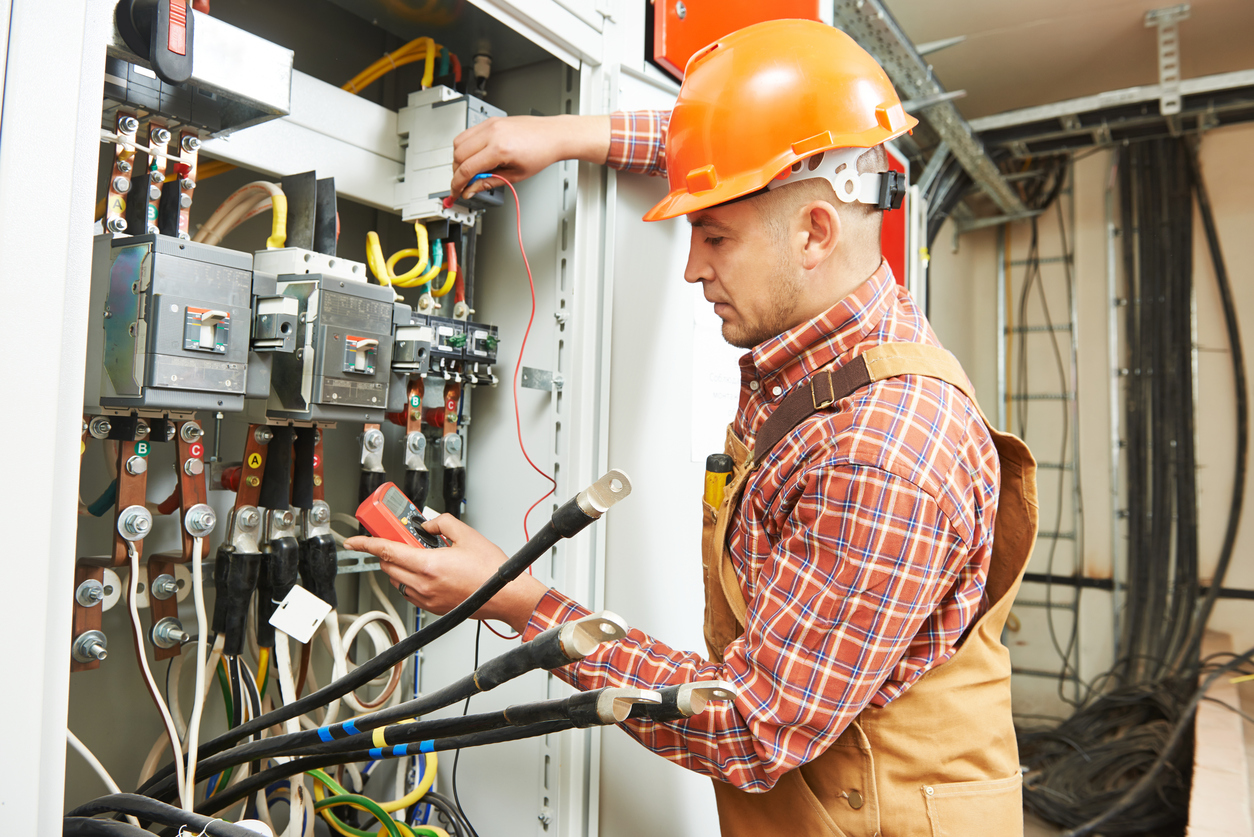 Tips from Lightning Mobile Electric
Whether you're remodeling your entire business building, or simply doing a lighting retrofit, finding the right electrical contractor is one of the most important things you need to do for the success and safety of your establishment. Commercial electrical work is a little different from its domestic or residential variants. The former requires specific skills, experience, equipment, and tools, among other things. Hiring a professional contractor like Lightning Mobile Electric can make your life easier and save you money
Get Recommendations
As a business owner, you typically work with different companies and deal with different people on a regular basis. Use your network and ask around for any recommendations. Ask your family and friends, or other business owners. Make sure you inquire about the scope of their projects and their customers. Were they satisfied when the job was finished? You can also visit your local electrical supply and hardware stores and ask about their opinions on different contractors in your area. There's a good chance they have a short list of professionals that they regularly recommend to their customers. Many electrical contractors in Denver, for example, are well-known in their local electrical supply stores in Colorado.
Ask About their Experience with Commercial Projects
Commercial electrical projects are different from residential ones. Obviously, you don't want to risk your business establishment's electrical system being installed by poorly trained and inexperienced electricians. Ask about the experience of the contractor's workers with regards to commercial projects. Make sure they can provide you with workers who have all the knowledge, skills, and tools to do the job
Ask About their Guarantees and Warranties
A good company will stand behind their work, and will go above and beyond to provide you with the best service possible. Thus, choose those companies who take pride in their service. One great way to do this is to ask about their guarantees and warranties.
Ask for Their Estimates
You may have heard the horror stories of electricians demanding more money through excess charges, drawn out timeframes, and unexpected costs. Nothing scares business owners off more quickly than hidden fees. These things can affect your budget and the finances of your business. A good contractor will never do that. Thus, make sure you broach this subject with your contractor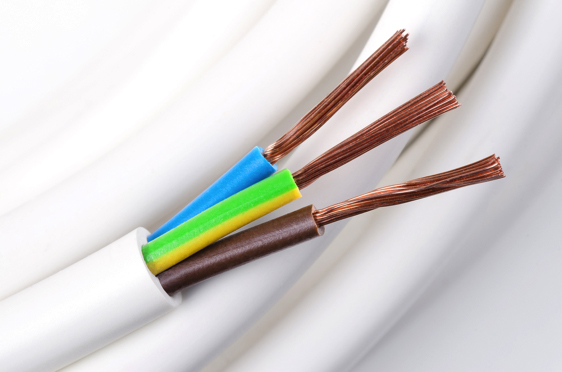 Improving the Speed of Commercial Electrical Installations
Tough commercial installations
Commercial electrical installations are a tough job by any standard. As an electrician, you have to pay extreme attention to detail (locations of convenience sockets, lamp types, signal systems, etc.), while also having a broad overview of the electrical system of the building as a whole. Residential installation may seem like child's play in comparison.
Speed through factors
The factors that affect large commercial electrical installation include busways, wiring, raceways and conductors. Each can be optimized to provide some time savings. From the use of I-line busways to EMT raceways, here are a few ways to improve the speed of commercial electrical installation.
Type of busway
Using an I-line busway over cable and conduit can boost your speed. The busway is one of the most important parts of any commercial electrical installation.Electricity is passed through a conductor, which is typically copper wire. The copper is not allowed to touch anything, or else it may lose the current. That is why conductors come with some kind of cover or sheath. Together, they make a wire.Many wires can be bundled together with a single sheath to deliver more electricity. This is called a power cable. In lieu of a power cable, many electrical installations use a busway or bus duct.The busway is a series of sheet metal ducts used to carry large amounts of current. The I-line busway is noted for having among the easiest installations, which is why it is a good choice if you want to speed things up.
Wiring method
Due to the plethora of regulations that exist in regard to wiring, this is actually a factor over which electricians will have little control. Regulations exist partly because of the sensitivity of wiring materials to degradation by heat, moisture and age. Even a light commercial installation may see several wiring changes a year. Facilities that handle special chemicals may be even more restricted by their wiring methods. Regardless of your wiring method, you will find that preparation, staging and proper organization techniques will increase the speed of installation. These include straightening the cable out first, so it's easier to slip through holes, neatly packing electrical boxes and making snagless fish tape connections.
Type of raceway
The raceway is the part of the electrical system that protects the cables from the elements. It is basically an enclosed metal box in which the cables are placed, protecting them from heat, humidity, corrosion, etc.If the raceway is well grounded, it can also serve to deflect radio frequencies. In some occasions, plastic is used instead of metal, but only in cases where the cables have their own RF-shielding, as plastic does not provide this.There are many kinds of raceways, but one of the easiest and quickest to install is electrical metal tubing. Made from galvanized steel or aluminum, EMT is lightweight and easy to bend, cut and ream.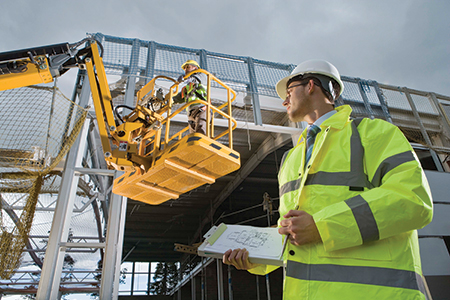 MAKING THE JUMP FROM RESIDENTIAL TO COMMERCIAL CONSTRUCTION
if you are a residential contractor, you likely spend considerable downtime contemplating ways to increase company revenues. But, aside from improving efficiency, greater revenues are often realized only by way of greater sales, and additional work can prove hard to come by in an already competitive local market. So where does one go for new opportunities? Well, instead of laboring to wring every last drop out of your current residential market, maybe it's time to expand the market itself. Maybe it's time to look into commercial construction.
NEW HORIZONS?
But I know what you're feeling—apprehension, uneasiness, and that's understandable. To those not yet indoctrinated, commercial construction (CC) can appear daunting. Suddenly there are architects, engineers, liquidated damages, bonding, and a cast of wealthy business clients with short attention spans and scary-sounding law firms on speed-dial. There are new regulations, strict protocols, and new competition. "I wouldn't know where to begin," you tell yourself.
FINDING COMMERCIAL CONSTRUCTION WORK: REPORTING SERVICES
As a residential contractor, new work likely came via local advertising, your website, personal referrals, and industry contacts (i.e., real estate brokers, material suppliers). These are still great strategies for acquiring work in CC, but there are other avenues for an opportunity in place for you. One of these is known collectively as reporting services. You may already be familiar with these reports,
These services are for construction managers (CMs), general contractors (GCs), subcontractors, suppliers and anyone with a vested interest in commercial construction work. Most of these reports include pertinent details regarding the project such as a description of the work itself, the architect/engineer (A/E), the owner and even bidding companies currently holding plans. They'll also give a bid date/time and may even tell you how to go about acquiring bidding documents (many sites even offer downloadable electronic versions).
CONSTRUCTION ORGANIZATIONS & PLAN ROOMS
Another popular avenue for exploring CC opportunities is through your local construction organization such as the AGC (Associated General Contractors) and ABC (Associated Builders & Contractors) and a host of other groups that represent a wide and varied array of sub-contractors, suppliers, support agencies and government bodies who work in the CC industry. You may already belong to one of these associations. These groups also often sponsor local and/or area plan rooms (both physical and online) where blueprints and specifications on upcoming/bidding CC projects can be viewed or (in some cases) checked out or downloaded for you to perform takeoffs and estimates. Again, some ask for a fee and others don't.