Things All Wedding Photographers Should Know
Being a part of a wedding can be a magical experience in itself but consider capturing all the magic that is about to define someone else's life. Now that is a challenge.
Wedding photography can be a tough profession to take up. With challenges from getting started to producing pictures that the clients like, a lot of work goes into running a wedding photography business.
Let's get down to what issues you may have to face if you start taking up wedding photography as a profession.
Getting Hired Is The Hard Part:
The first step to being successful in any field is finally getting a paying project. A strong portfolio makes it easier to convince someone that you have enough expertise to cover their wedding. You should have some idea of your costs but you need to convince someone else that your costs are worth your output. Once you have someone interested and willing to pay, you need to remember the next point so that you don't ruin your opportunity.
You Are Your Brand:
And you have to create it from scratch. You know how you want it to look; you know what brand image you want in the market. So you are the best bet to handle every aspect of it. From sales manager to CEO, it's mostly you. You are the one who will look out for production costs and give out advertisements. You get your business up and running and learn how to manage everything that goes in. You have to show your customer your value as a wedding photographer. The good news is you won't have to do it all the time due to the fact that…
Weddings Are Seasonal:
Wedding photography is not a year-long business. There will be dry months where you'll have to survive from your earnings acquired in the last season. To overcome this difficulty, you need to make sure you make enough to get you through the rainy months or find an alternative for this part of the year to be able to keep paying those bills. You better be sure to nail the jobs when you get them because…
There Won't Be Any Retakes:
Literally speaking, you only get one shot. That first kiss, that first dance, it won't happen again. You need to be skilled and alert enough to be able to capture all these special moments that the bride and groom want to look at on their return from their honeymoon. If you miss a shot, you won't be excused because of the bad lighting or the overzealous crowd. You need to figure it out yourself. Make sure everything is set beforehand so you won't have to miss out on capturing that bouquet mid-air or that aforementioned first kiss.
Give What's Asked For…But Be Original:
A lot of skill goes into photography and so does creativity. Couples don't want their pictures to be clichéd. They hired you for this exact reason – so that you could give them memories in a way that makes their friends jealous. This would only result in you being hired by their friends. And then the friends' friends. And so on. Listen to what the clients want and then incorporate your experience and your finesse in giving them a refined version of their dream wedding album.
How do I find a wedding photographer?
First things first: where do you even start your search for the perfect wedding photographer? One obvious potential path is to ask friends, family, or co-workers to see if they have any recommendations. However, one downside to that plan is that you may feel obligated to take their suggestion even if it doesn't seem like a good fit.
Another option is to search the Internet, typically running a "near me" search in Google. This can give you a jumping-off point and provide you a few options. However to get a better feel for a photographer's work and what their customers say it's better to go to a dedicated photographer site, like Photobooker.com. From there, you can consider reviews, compare portfolios, and view availability to help whittle down you list of potential hires.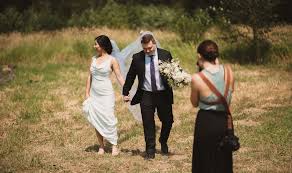 What should I look for in a wedding photographer?
Commonly, exploring a photographer's portfolio will be your first step in determining if they're right for your wedding. Looking through past events they've captured will give you a sense of their style as well as any potential strengths and weaknesses. For example, if you see that a photographer's portfolio is mostly made up of outdoor shots and your venue is indoors, you might consider asking to see comparable images or look for a photographer with an indoor specialty.
After you've found a photographer whose work you like, the next step is to ensure that their personality and vision for your event match your own. Like any professional, certain photographers may have particular ways they like to go about things. Unfortunately, this may sometimes clash with what you had planned. In some cases these differences can be resolved but, when in doubt, it's better to go with a photographer who's fully on board with your vision than to compromise on your big day and regret it later.
Finally, another major consideration to make when hiring a photographer involves money — as in how much will their services cost you? Depending on how strict your budget is, you may even want to move this question higher up your list so that you don't fall in love with a photographer's work only to learn that they're out of your price range. Although talking about money can be awkward at times, keep in mind that these photographers are professionals. Therefore, there's nothing wrong with inquiring about their rates and seeing what works and doesn't for your budget.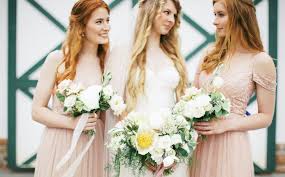 Things you should know before hiring professional photographer
You know when they say that a picture speaks a thousand words? They were not wrong. What this usually means is that a single picture has the capacity to explain complexities better than what a thousand words could do. Let's face it we would rather look at a picture than read a  thousand words describing it. A good photograph has embedded in it a lot of emotions and quite frankly everything you would want to remember and this is not possible without the right photographer.
So here are some things to consider when choosing a photographer for your project.
Project Description
So first of all, you should consider what project you need your photographer to cover. If it's a wedding, you should know that it is a full day's work and this means your wedding photographer will need help. If it's a family photoshoot then you'll most likely want to do it outside which means your photographer should have some knowledge of the city and interesting locations and landmarks. The point is that your project is the major determinant of who your photographer will be. If you are in the e-commerce space, you have your online store or you are selling on Amazon, Walmart or Esty, you'd have to take into consideration what exactly you need from the shoot, your product type and if your photographer knows a thing or two about such products. A fashion show on the other hand, should have a photographer than can capture moving objects or in this case persons. Referrals are good but sometimes may not really be what you want. So the project at hand should come to play when looking for the best photographer out there.
Expertise
One thing to understand is that every photographer has some level of expertise in one field or the other. It could be as a wedding photographer or a still life photographer or even as a macro photographer. What this naturally means is that they work well under certain lighting. It could be with natural lights or artificial but either way, everyone of them has an aspect of photography that irks them more than the other and this is something you should figure out because you really don't want to get a still life photographer to cover one of the most important moments of your life such as a wedding. So pick one that has really prove himself in certain photography field or style.
Check out their portfolio
Every photographer has a portfolio of pictures they have taken in the past and by all means you should take a look at this. This will show you what they are best at. Looking at their portfolio will help you decide if they are the best choice for your project or not. It will also help you decipher their photography style. Whether it is formal or traditional or artistic. The portfolio will help you see clearly the photographer's eye and what he is best at creating. From looking at all these, you clearly will not choose a wedding photographer to cover anything other than weddings.
Personal Convictions
This will usually come to play after you have met the photographer in person. What you need to understand is the fact that there is someone for everyone. So if you are the conservative type, there's a photographer to meet your needs and same goes for someone else whose theme is Gothic. Meeting the photographer will help you decide if you would like this person to photograph your event or wedding or party. A lot of times it's easy to book online and subsequently dislike your photographer when you get to meet him. It is advised to set up interviews and share what you have in mind when it comes to photographing your event. This will give him an understanding of what you like and most importantly it will help you realize if you like him enough to let him give you instructions. If you two cannot get along when you meet, you most likely won't get along on your event or when running the photo session.
Knowledge Base
This may be a bit difficult seeing that clients have no idea of what a photographer should know. This can be remedied by looking at his page. What are the things he blogs about? and what are his reviews? Everyone doing something commercially has people reviewing their work. Read the bad and good reviews and this will help you understand if he knows exactly what he's doing. Photography is an aspect that does not have a lot of regulation and you'd need to be sure before handing out a cheque. It's much better to go for someone with a lot of experience in this field. It would be of great help to know if he teaches other people.