How to Make Sure Your Rental Passes Inspection After Moving Out
If you live in a rental apartment or house and are in the middle of moving out, it's time to start thinking about cleaning. Most landlords require a move-in deposit that covers any damage or dirt left behind once you move out. Instead of giving up your deposit, you can almost guarantee a passed inspection with fool-proof cleaning tips. A few extra hours of deep cleaning can save you a precious few hundred bucks
Follow a Cleaning Checklist
It's easy to get overwhelmed with the amount of cleaning tasks in front of you. Instead of keeping your mental to-do list in your head, write it out. Or better yet, find a cleaning checklist online. Print it out and physically check off each item as you complete them.
A good rule of thumb is to complete the following cleaning tasks after the basics are covered:
patch nail holes with spackle and repaint
wipe baseboards with soapy warm water and a washcloth
scour the bathtub, but don't use steel wool (it scratches the shiny porcelain layer off)
rent a carpet cleaner and deep clean all carpets twice
wash windows inside and out
dust off obscure areas (tops of ceiling fans, air vents, and ceiling corners)
Especially if you rented a house, it's important to spend time fixing up your outside area. If you moved in to a pristine yard and pleasant curb appeal, your landlord will expect the same appearance when you move out.
Spend Time in the Kitchen and Bathrooms
Real estate agents always say that kitchens and bathrooms sell houses. It's true that these two rooms are the most distinct rooms in your home. Because of their unique functions, they're also the easiest to get dirty. Spend extra time making sure they look spotless.
End of Tenancy Cleaning Service Guide
You are hoping to retrieve your hefty deposit when you move out. If, however, you do not properly clean the property at the end of your tenancy, there could a nasty surprise in the form of a reduced (or non-existent) deposit return.
Use this cleaning service guide to ensure that you do not miss a thing. After all, you wouldn't want to lose a chunk of your deposit because you forgot to clean the living room blinds, would you?
Remove all personal items
To start off, you need to ensure that all of your personal items are removed, or at least packed away. This obviously needs to be done in order to move out at the end of the tenancy, but doing so before cleaning allows you to reach everywhere that you need to during the process.
Now you must remove any extra nails or screws from the interior walls, and to fill the resulting holes with putty or spackle. Remember to remove any excess, leaving a smooth surface behind.
Clean window coverings
Most blinds and curtains are able to be cleaned simply through vacuuming. If they are musty (for example, with tobacco smoke), take them down and air them for as long as possible. Alternatively, use a fabric spray such as Febreze to remove the odors.
Tenants to have a smooth moving experience
An inspection will be done only after all your personal property has been removed and you have cleaned the property. At that time, you need to take the keys to the office. We consider you still living at the property until the keys are turned in. Rent will be charged until RPM receives the keys and the garage door remote – do NOT leave keys at the property. YOU WILL NOT BE ABLE TO RE-ENTER THE PROPERTY AFTER ALL KEYS HAVE BEEN TURNED INTO THE OFFICE.
The better the condition of the property when you leave, the faster the deposit can be sent out. You will need to give us your forwarding address to send your deposit refund to. If you vacate the property prior to the end of the lease term, you will still be responsible for the rent during the remaining term of the lease. However, we will do our best to try and lease the property.
CLEANING SPECIFICATIONS
Remove all trash and personal items from your home and yard.
Clean all appliances thoroughly, including microwave, range hood, etc. Clean sinks, cabinets and drawers.
The carpeting must be professionally cleaned and receipt turned in with the keys.
Wash non-carpeted floors. Remove the stains and marks.
Wash walls carefully; pay special attention to the areas around light switches, hallways, doors and baseboards.
Clean all windows. Secure all screens and remove cobwebs inside and out.
Make the needed repairs to the screens and the screen doors.
Clean and disinfect the bathrooms thoroughly.
Repair or have any damage you or your pets have caused repaired.
Discontinue your phone services at least 24 hours before vacating.
If you are responsible for the lawn care: Mow, trim and remove debris from the yard.
Make arrangements to have your trash picked up before you discontinue service.
Do not place the trash and the garbage in the recyclable cans. A fine may be applied.
Tenant is responsible for the following:
Yard care (if not mentioned in the lease), Minor trimming, pruning & weeding beds
Testing and changing batteries in smoke detectors and/or carbon monoxide detectors
Changing all inoperable light bulbs and fluorescent tubes in easily accessible light fixtures
Keep dryer vents & house vents clean inside & out
Pest control (for details, please call the office)
Inside & outside window cleaning
Tenant is responsible for all maintenance of water softener and water purification systems (if applicable).
Drain stoppage (clogging) when caused by tenant.  Do not put potato peelings, onion skins, or artichoke trimmings through the disposal.  Any other food placed in the disposal should have water run through the drain for at least 10 seconds after grinding.  This carries the food out to the main sewer.
Payment of rent or other charges as determined by lease and addendum.
Do not use the drop-in cleaners in the tank of the toilet.  This will destroy the rubber in the fittings.  The type that clip to the bowl edge are best.
No foreign items are to be flushed away.  This includes: baby wipes, tampons, diapers, paper towels, dental floss, clumping kitty litter, etc.  These items will clog the drain and you will be charged for the repairs.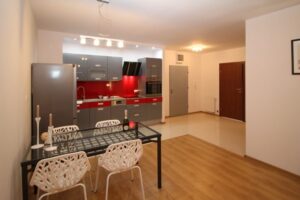 MOVE-OUT GUIDE
CLEANING
If you paid for Prepaid Cleaning when you moved in, a base interior cleaning will be completed when you move out (floors and carpets included). If you do not return the home in the same condition you received it, you will be charged additional costs. The following is an example of items that would result in a charge against your security deposit. Please contact your property manager if you have a question about a specific item.
Dirty window coverings
Garbage and debris left behind
Stains on the flooring
Pet damage
Smoke damage
MOVE-OUT INSPECTION
Return all keys and remotes to our office no later than the end of the day you vacate. If you're returning after business hours, please leave any remotes on the kitchen counter, and use our drop box to return keys in an envelope with your name, address, unit, phont number, and forwarding address. Failure to return these items may result in a deduction to your security deposit. We will not consider the property vacant until we receive the keys.
Please have all personal items removed, and cleaning completed, by the time you return your keys/remotes. Additional access to the property will not be available.
After you vacate the property, the Property Manager will conduct a Move-Out Inspection. You will receive full documentation of the condition of the unit, with applicable photos, and a full accounting of the charges. You do not need to be present during your move-out inspection.
Please make sure we have your forwarding address on file so you can receive your Move-Out Inspection as quickly as possible.
UTILITIES
When contacting utilities, please be sure to keep services in your name through the last day of proper notice and to have your name removed (and name added) as of that date, but do not shut off service.
Do not pay your closing water bill (and sometimes your trash bill, depending on where you live). will prorate the charges and, when available, use your security deposit to pay these closing bills. This assures there will not be a lien placed against the property for non-payment.
If it is the cold season, please leave the heat set at 60 degrees, and leave the cupboard doors open under the sinks so that pipes don't freeze. You could potentially be responsible for damages if you do not take these steps.
GUIDE FOR CLEANING OUT YOUR APARTMENT WHEN MOVING TO A NEW HOME
It would seem that cleaning out your apartment when you're moving to a new home would be a bit easier than if you were cleaning out a house. However, there are a few details that you want to pay attention to when you're cleaning so that everything is in order for you to leave the unit as it was when you moved to the residence
Follow the landlord's moving out cleaning list
When you moved into the apartment, the landlord probably gave you a list of the things to clean if you planned to move out. You can use this list to go around your apartment to make sure everything is checked off. If you abide by the regulations that are stated in your lease and you leave the apartment as it was when you moved in with little wear and tear, then you'll usually get your security deposit back if you paid one.
Make sure to repair what needs to be repaired
If there are any holes in the walls from hanging pictures, posters, or decorations, then you need to cover them so that they can't be seen. You should also fix or replace blinds that are broken and paint that is chipped. After you move everything from the rooms in your apartment, you need to do a thorough cleaning so that it's like it was the first day you unpacked. It's easier to start at the ceiling and work your way down to the floor.
Declutter and toss out things you don't need
When you're packing your belongings, you should get rid of the things that are broken or that you don't use so that you don't take any unnecessary boxes with you to your new home. Don't forget to clean out the refrigerator and freezer. Make sure there is nothing left in the washing machine and dryer or the dishwasher. Wash the walls so that any streaks or smudges are removed. Consider getting the carpet professionally cleaned so that it's in the best possible condition before you move out.