Fix Up or Buy New: What's Your Best Housing Option?
This is a question with no one-size-fits-all answer, although most families can make the decision with a bit less drama than is normal in a popular TV series that profiles families debating whether to make over or sell their homes.
The most important issue is location. Is staying in your current neighborhood important to you, and, if so, does the kind of home you want exist in that neighborhood? If not, can you legally create that ideal home on your budget?
The second major question is budget: Is it more economical to renovate your current house or buy another one? The answer to this question will depend upon your home, your budget and your needs. In cities where homes are less expensive, it is often cheaper to buy than to build. In cities and neighborhoods that are in high demand, it may be cheaper to build an addition or renovate outdated spaces.
Here are 5 questions to ask yourself when deciding whether to renovate your existing house or find a new home.
Can you renovate within the current footprint? Renovating within the home's existing footprint generally costs 50 percent less, says Cannon Christian, president of Renovation Realty in San Diego, which handles renovations for homeowners who are selling their homes. Be careful about garage conversions because they are considered an improvement in some neighborhoods but a detriment in others, he warns. And, there are times an addition is cheaper than modifying existing space, Wilson says, since existing space contains old problems that need to be corrected.
Do you want to live through a renovation? Renovations cause dust, noise and disruption for weeks or even months, and they always take longer than the initial contractor's estimate. If you're redoing your kitchen, for example, you may be without a sink or stove for several months.
Can you legally do the renovations you want? Every municipality has building rules, including ones regulating how much of the lot you can cover, whether you can add a second story and how close structures can be to the property line. Permits are required for major renovations, and renovations also can trigger a requirement that existing elements, like outdated electrical panels, be brought up to current building standards.
Does the renovation make sense for your home's value? Putting a $100,000 kitchen into a $150,000 home never makes sense, but updating a 1970s kitchen with new cabinets and countertops probably does. Never make renovations that are disproportionate to the value of your home.
How does your home compare with others in your neighborhood? If an addition will make your home much larger than others in the neighborhood, it may add less value.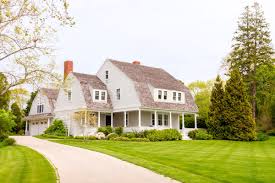 Remodeling
While your current home may seem drab at times, remodeling the space allows you create new spaces, update its function to meet your needs and create an ideal home, depending on your budget. However, it comes with a lot of disadvantages that may or may not be worth the investment.
Advantages
Costs less: The cost to remodel your home is less than buying a new home because it's on a room-by-room basis. You don't have to remodel everything in your home, which means your budget can flow with what you need to do. Moreover, there are ways to save money on your renovations so that you get a great end product without spending a fortune.
Personal touch: Renovating allows you to change your existing home to meet your personal expectations and desires, as compared to buying a new home that may have a few features you want but not at all. Why spend hundreds of thousands on a new house and update it when you can keep your old home and update it a little at a time?
Disadvantages
Not for major overhauls: If your home needs a complete do-over, then a remodel isn't for you. It's not worth the investment to spend thousands of dollars to change every single room in your home when you could buy a new house with all of the updates. It's better to renovate a few rooms in your house rather than all of them. It's also not worth it to remodel your house if you're trying to downsize.
Financing issues: Remodeling requires a homeowner loan, family loan, payments to contractor or vendor loans. You must have home equity, so if you haven't lived in your home for a long time, it could be hard to get approved.
Construction: Remodeling means your home will be in shambles for days to weeks as the room is updated. You can choose to stay in a hotel — which means spending a few extra dollars — or stay in your home. It's a bit stressful and loud — and it requires patience, which not every homeowner has.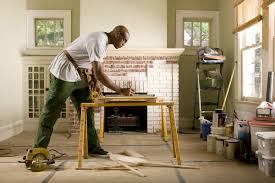 $7,000
For many people, the kitchen — often a relatively large space — is their first thought. It's a room that's used frequently and that might have a public function, as well. Unfortunately, $7,000 doesn't go far when it comes to replacing old appliances with shiny new ones. But if you're willing to do some of the work yourself, it's still possible to have a considerable effect.
"You can redo the kitchen counters and paint the cabinets to refresh the look. It's not a full remodel, but gives you a fresh space.
You'd have to paint your own cabinets — "If you hire someone, it's almost as much [money] as getting new cabinets, Although it's tedious, it's not particularly hard work. The bulk of the money can be spent on countertops, which, depending on the size of the kitchen, could be low-budget Ikea butcher block, granite or somewhere in between. And if there's money left over, you can add a simple peel-and-stick tile backsplash or a cute light fixture to gussy things up.
The same amount could be used to upgrade a small bathroom, taking it down to the studs and adding new tile, redoing the shower and upgrading the fixtures. At that price range, the renovation wouldn't be fancy, but it could include several new elements.
But $7,000 can also be used strategically for a more subtle but impactful result. If your house has hardwood floors that are old, scratched or otherwise not at their best, you could hire someone to refinish them. Once the furniture goes back in, every room would look a little fresher.
Or, you could use the funds for a twofold improvement that similarly brightens up the house. First, paint the home's interior. Then hire a designer to help improve the lighting, particularly in more public spaces such as the living and dining rooms, where good lighting can enhance the space. "In over 20 years of working with clients, I have yet to walk into a home that was properly lit.  "Most of us are mostly home at night, when there's very little light. That's why lighting is so impactful."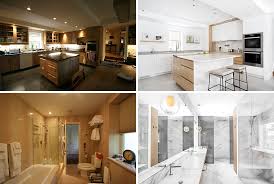 Reasons Why Renovating Is Better Than Buying a New Home
You can enjoy the updates. When you prepare your home for sale, your real estate agent may recommend updates — from minor fixes to a major overhaul — that will help increase your home's value. But rather than making updates just before putting your house on the market in hopes of boosting your return on investment, consider renovating now to improve your own quality of life at home.
You're emotionally attached. How can you possibly sell the house you raised your kids in when the lines showing their heights at different ages are still in the kitchen doorway and you can still picture them taking their first steps across the living room floor? Sometimes the memories are too good to leave, at least for now. In this case, it may be better to remodel a couple rooms than reluctantly sell your home.
You skip the cost of moving. Moving is expensive when you factor in the cost to make updates, place your house on the market, pay closing costs and then fund a move. The cost of moving even a short distance can climb quickly — north of $10,000 — if you're hiring full-service movers, and it can still reach above $1,000 for just a moving van rental. Especially if you're expecting a modest net profit on your house, the additional cost to relocate may not be worth it.
You're making the property safer.
Whether you recently purchased your fixer-upper or you've lived there a couple decades, it may be time to overhaul some dated systems and ensure your home is keeping you safe and healthy. Consider having professionals check for old electrical wiring, dated heating systems and moist areas that may invite mold
Renovations build more equity.
If you've only been in your house a few years and you have a mortgage, your equity in the house may be minimal. As a result, you wouldn't net much profit from the sale of your house. Instead, you have the opportunity to strategically improve your home with projects that can grow its value. A new roof, a master suite addition or a kitchen renovation can all be key changes that will make your house more desirable down the line. But be careful not to overimprove. A swimming pool in a neighborhood where no other houses have one doesn't add much value, for example.