How to Choose a Wedding Photographer
 Your wedding photographer should capture every detail of your big day. From your place card holders to your hair accessories and your makeup applications, it's your photographer's responsibility to capture it all. This way, you don't have to rely completely on memory.
It pays to have the best
While you can get a good deal with a photographer who's new to the industry, you do need to find someone you trust to get it right. Perfection comes with experience.
Browse your photographer's portfolio
Look through the portfolio of any photographer you're considering. You won't just be looking for examples of the weddings they've captured. You'll also be looking at their different styles and approaches. When you find the photos that resonate with you, you've found your style and photographer.
Decide on the right style
A professional photographer distinguishes all the subtleties of shooting a wedding. They'll know exactly when to photograph your groom as he first sees you walking down the aisle, how to achieve the perfect confetti shot, and what to do in the event of rain. A creative and flexible approach often results in the most breathtaking and brilliant wedding photographs.
Create a detailed action plan
Everything from your chosen venue to the time of year will affect your wedding photographs. If you've got your heart set on certain shots, like couple's portraits at sunset or a sparkler send-off photo, then you need to talk it through with your photographer.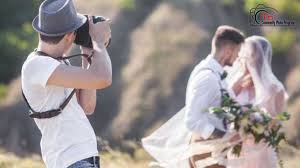 Important Questions to Ask Wedding Photographers Before You Book
We can't stress enough how important this is—almost as crucial as their skills behind the camera. You'll be spending your entire wedding day with this person and if you're at ease, you'll not only enjoy yourself more, but they'll also get better shots. See all the most important questions to ask wedding photographers, below.
What style(s) do you specialize in?
Will the photos be retouched and color balanced? Is that done before I see the proofs?
How many weddings have you shot, and how many do you do in a year? Also, what's your favorite part of a wedding day, and time of year to shoot?
What exactly is included in your packages?
Do you bring your own lighting?
What will you wear?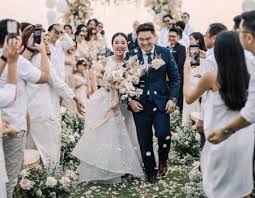 How Many Hours You Should Book a Photographer For
When you're in thick of wedding planning, you're sure to come across so many questions you never knew to ask. From figuring out what flowers are in season to knowing how much to budget, you're suddenly expected to become an expert on all-things events. Today, then, we wanted to offer up a resource to refer to when you inevitably find yourself asking, "Wait…how many hours do we need to book our photographer for? Read on for our complete breakdown on wedding photography coverage.
6 Hours of Wedding Day Coverage
Things to consider
6 hours of coverage most likely means that there will not be much (or any) time for detail decor/design shots or photos of you getting ready
But, there will be coverage of all of the important moments (portraits, ceremony, family photos, first dance, cake cutting)
The end of the night comes early with just 6 hours of coverage so, most likely there will not be many photos of the reception once dancing starts
8 Hours of Wedding Day Coverage
Things to consider
If you have your heart set on doing a first look, then we recommend at least 8 hours of coverage
Even though 8 hours seems like a lot of time, this works best for weddings where the ceremony and reception are at the same location. Since the additional 2 hours gives the photographer just enough time to take a few getting ready, detail, and dancing shots, you don't want to waste 30 or 40 minutes on your photographer needing to pack up her/his gear and drive to (and set back up at) a second location
10 Hours of Wedding Day Coverage
Things to consider
If the wedding ceremony and reception are taking place in different locations, we recommend at least 10 hours of coverage. This gives the photographer enough time to travel to the second location and still get all of the shots
Planning a grand exit? Unless you're willing to give up coverage in the earlier hours, 10 hours is usually not enough to have a photographer there until the very end of the reception
12 Hours of Wedding Day Coverage
Things to consider
If you have a huge wedding party and family, we usually recommend 12 hours of coverage. Why? With everyone in "party mode" it means that it can be hard to get and keep people's attention (not to mention the fact that it can be difficult to find and get the right people in the right place all at the right time!)
If you're super into design and/or have the budget to make all of those Pinterest inspiration ideas come to life, it would be a bummer if all of those design details didn't get photographed. So, if you have the wedding signs, custom cocktails, and lounges that everybody dreams of, we definitely recommend 12 hours of coverage to make sure every design detail gets the attention it deserves!

Tips: 10 Things You Should Tell Your Wedding Photographer
1) Tell them what they should wear; you don't want a photographer in flip-flops and shorts in the middle of a black-tie affair. Your photographer should not stand out amongst your guests. (Massive camera aside of course!)
2) Provide them with an order of service, so they know what is happening and when. The only way for you to have photographs of all your special moments is to tell the photographer where he or she should be when they are taking place. (They need to get the best angle after all!)
3) Talking of group shots, if there are any awkward family circumstances, you should let your photographer know, so that he can position the subjects accordingly and be as tactful as possible.
4) Let your photographer know if any of your guests have mobility restrictions, so that benches and seats can be organised if needed for certain shots.
5) Ask your photographer to take pictures of all the little details you've worked so hard over! This could mean anything from the favours and elaborate seating cards, to the flower centrepieces on every table.
Advice For Choosing A Wedding Photographer
With all of the excitement and anticipation that comes with planning your wedding, the day finally comes and passes more quickly than you'd even imagine. While you should savor each moment, one thing is for sure: you'll want to relive it forever. The best way to draw value out of all you put into your wedding day is to make these moments tangible. So we've asked a handful of our favorite pros for their best advice on choosing a wedding photographer to document this day.
There are several things to consider when coming up with your number, and once you have it set, many ways to apply it toward the services you need most.
Find not only what appeals to you now, but will for generations to come. Looking beyond photography trends will lead you to discover your true taste.
Look beyond portfolio highlights
Viewing a full gallery or two of real weddings a photographer has shot will allow you to see a more comprehensive range, from family portraits to reception detail shots.
Understand rights to the photos
The permissions and legal intricacies around rights to wedding photos can often be blurry, so any clarification you can get before signing off will benefit both you and the photographer down the line
Look for an honest, organized, friendly photographer, because that's who will be spending the day by your side.
So when it comes to selecting your wedding photographer, it all boils down to picking someone who jives with your visual style and you as a human. When you have a genuine connection with your photographer, they'll do a better job capturing your emotions—your love, your joy, your stillness