Things to Consider When Hiring a Custom Home Builder
Building a custom home is a lifetime dream for many owners.  Choosing the right builder is essential to making that dream come true. Hiring a custom builder is an important decision and should be a thorough and careful selection process. Most likely, you will be working with a builder for upwards of 12-14 months, and like any relationship, there must be honest, sincere communication.  Hiring a custom builder can help you get significant value out of building your home.  They can become an advocate that can be a resource helping you navigate this experience.
WHAT IS THE HOME BUILDER'S RESPONSIBILITY?
First and foremost, the best home builders advocate for the homeowners and collaborate as a vital member of the design team. On behalf of the homeowner, the builder works with the design team to help their clients establish a realistic budget for the custom home project. The architect and builder can share best practices and collaborate in customizing the design of your home.
The builder monitors the cost, scope, and execution of the building project during the design and construction process. Great builders are transparent, communicate well, and are always available to their clients to ensure the projects stay on budget and on-time.
Builder Responsibilities:
The builder contracts with the homeowner for a construction home, track all cost, submit pay request for approval to the designer and bank. Additionally, they provide any lien release waivers for completed work and prepare estimates and collect money for any approved change orders.
The builder will manage all subcontractors during the design process to accommodate the architect's team and homeowner.
Your builder will act as a liaison between the design team, building inspectors, and governing jurisdictions.
The building contractor will manage and obtain all approvals, inspections, and the certificate of occupancy on behalf of the homeowner.
The builder will order, check, and receive all building materials and manage all aspects of the building, and installation.
Upon completion of the construction, the architect may review the project with the builder to check for any deficiencies. If any problems, the builder will work with subcontractors to resolve these issues. Then the city will conduct a final inspection and issue the certificate of occupancy. Afterward, the builder will deliver the home to the owners.
The builder will correct all discrepancies noted on the homeowner's punch lists. Additionally, the builder will educate the homeowner on the operation and maintenance of their new custom home.
WHEN SHOULD YOU HIRE A CUSTOM HOME BUILDER?
Hire a builder sooner than later in the custom home designing process, so they can guide through the project and help control costs. Negotiate upfront with the builder how they are compensated and trust their experience in negotiating bids from subcontractors and suppliers.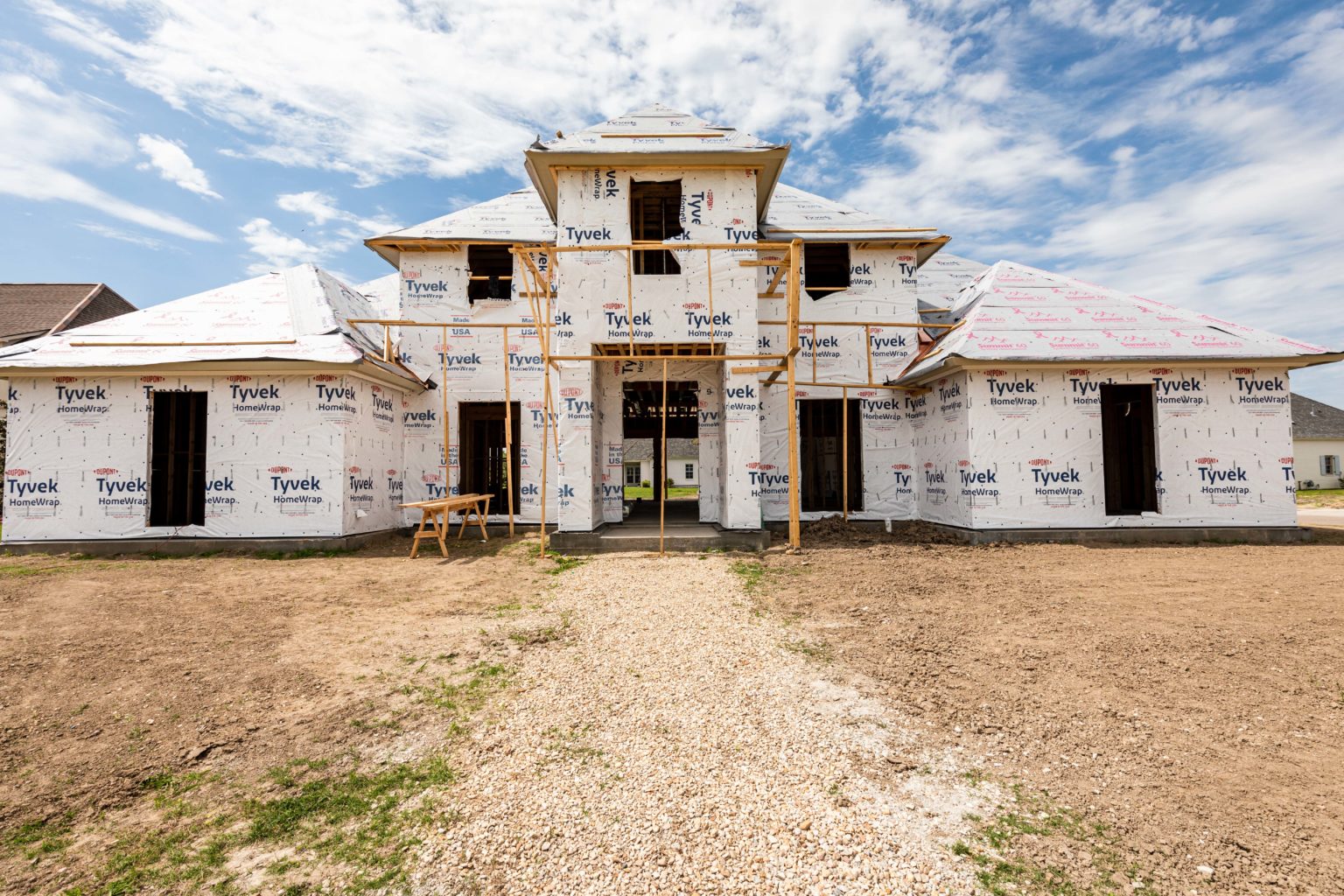 Best House Design Ideas
If you're going to the expense of a significant home improvement or house building project, then you are going to want to consider incorporating some clever house design ideas to create a sense of wow factor. But which home design ideas offer the biggest reward?
At the design stage, think about whether you are looking for house design ideas to add architectural interest, to transform how you live in and interact with your home, or a combination of the two.
Mirrors: A Big House Design Idea for Small Spaces
If you're working with a small footprint, ideas to help the space feel bigger are always welcome. One idea that's definitely worth incorporating was showcased in Samantha Parr's beautifully built oak frame home: it's just 100m² but clever use of mirrors makes this space seem bigger
The first floor of Samantha's home is open plan and has exposed rafters. One gable is glazed with views out, the other gable wall cleverly features mirrors above the kitchen units — giving the impression that the house actually expands beyond this gable end. But in fact the mirrors are reflecting the interior and views out. A convincing technique!
Incorporate Statement Fretwork into Your Home Design
To keep materials consistent throughout their energy efficient home, and to herald the nearby Black Country and its local artisans, these homeowners chose to include a touch of industrial style with seven fretwork panels made from mild steel that adorn the staircase from top to bottom, and the striking pergola entrance porch.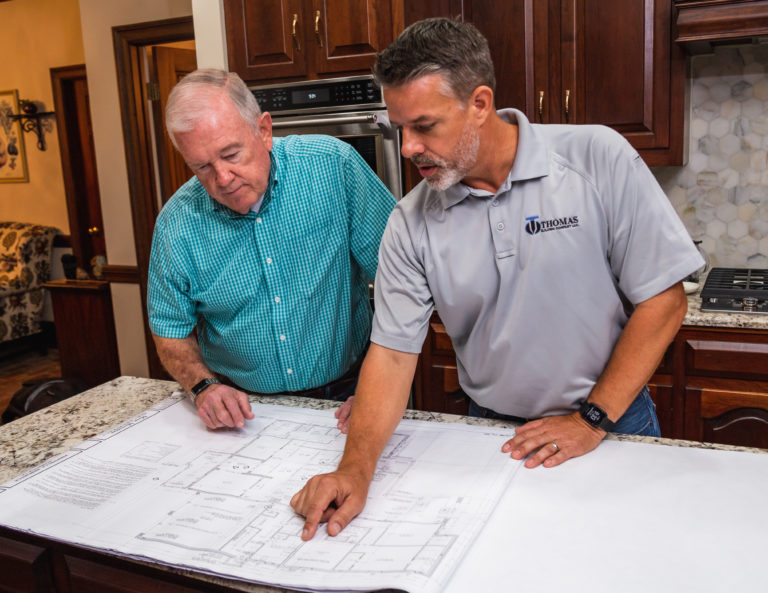 Building a new family home? Here are things you need to consider when choosing your builder
A trade background
A good choice is a builder who has had experience working in a core trade such as carpentry, plumbing or electrical. They'll know exactly what happens on a site and importantly can sympathise with the different points of view on a building site (builder vs trades vs customer). They'll put the right team together who will get you the right results.
Confident and knowledgeable
The right builder will be able to answer your questions instantly and with confidence. Their body language should support what they're telling you — do they maintain eye contact or do they look away uninterested? If you're talking to a salesperson in a large building company, the salespeople should still have the knowledge and training to be able to answer everything you need to know during your meetings with them.
Receptive to your needs
A builder who's passionate about building your home will genuinely listen to your needs to make sure they understand what's important to you in your home.
They'll come up with ideas for your home
A builder who enjoys and is good at building homes will put in the effort to give you ideas that will help you get the home you want. You won't be getting a quick 'no' to your suggestions (a sign there's not enough money in it for them) then find them pushing for other things because they just have bigger margins.
The rule of five references
The builder should be happy to give you references. They should be both from clients they've previously built for and clients they're currently building for. To get a good feel for their projects, speak to at least five of their clients to get their thoughts on how the build went. Also, ask if you can visit homes they've built to see first hand the quality and finishes they achieve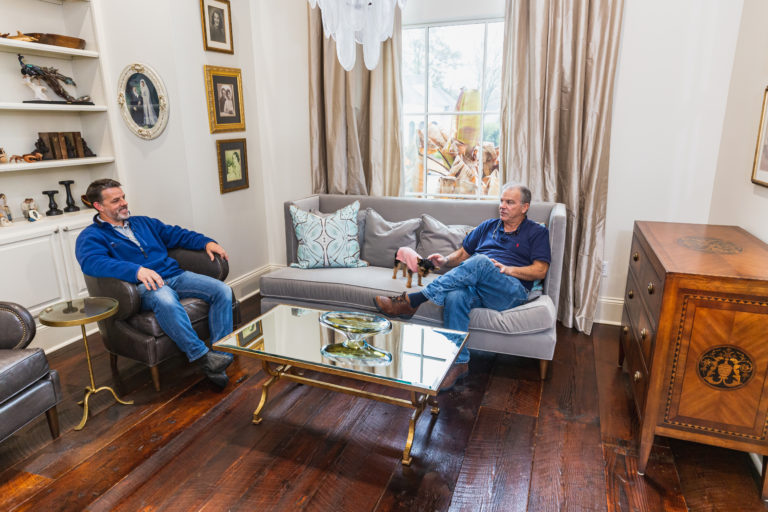 Incredible DIY Home Projects
If you're looking to become a DIYer or if you've been a DIYer for years we've got an assortment of incredible DIY projects you can try. Check them out.
Use Firewood For a Project
If you have a stack of firewood, grab a couple pieces and a saw and make one of these simple firewood projects. Whether you make coasters, a stool or a shelf, you can create something in just a couple hours.
Cedar Potting Bench
This super-simple potting bench will make your gardening projects much more enjoyable—and it'll help you stay organized
Build a Wooden Bench for Less
Need outdoor seating in a hurry? This simple bench, based on author and ecologist Aldo Leopold's classic design, can be constructed in a couple of hours, even if you are a novice woodworker. All it takes is two boards and 18 screws, for a cost of less than $25.
Arbor and Benches
Build this simple seating/planter/arbor project to create a quiet, private space in your yard or on a deck. It provides shade and comfort as well as a welcome screen from neighbors. You can install it on an existing patio or build it on your deck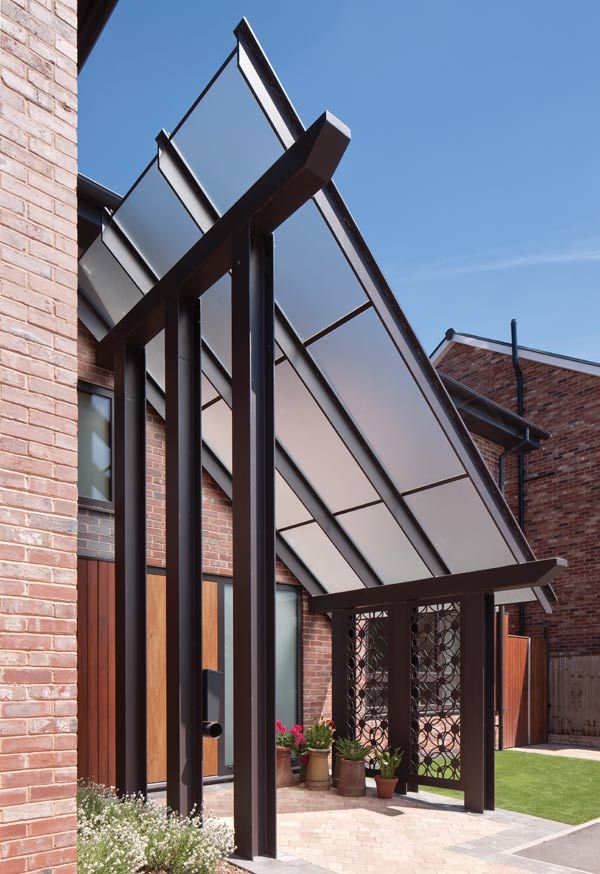 Things to Consider When Choosing a Builder
It is important that you choose the right contractor when building your dream home.  Choosing a builder/contractor affects every aspect of the project. Whether you are building on your land or a lot the builder/contractor owns, there are many contractors in the marketplace and to have a well-built home and enjoy the building process you need to hire the right one.  Whether you have purchased vacant land for sale yourself, or plan to build on a lot owned by the contractor, location is everything.  You need to love where you are building! That's first and foremost.  You'll never love your new home if you don't love its location!
Experience: Make sure the contractor you want to choose has experience. Look at the years that the contractor has been in the construction industry. It is important that you align the skills of the contractor with the home you want to be built. New contractors might not have the experience and skills to provide the quality service that you want. An experienced building contractor will have the skills and the facilities to build your home.
Reputation: The contractor's reputation is a valuable asset. Look at the reputation of the contractor. A contractor gets a good reputation from consistently providing quality services. Look at online reviews of the contractor and try to interact with the contractor's previous customers. Know more about what they think of the contractor. Word of mouth is also a good way to know about the contractor's reputation. Talk to people that have worked with contractor, used the contractor and worked alongside the contractor e.g. building inspectors
Past work: Look at past works of the contractor. Most contractors put the pictures and details of previous houses they have constructed on their website. Before you choose a contractor visit completed projects and make sure they are up to par with your expectations, visit jobs in progress and see the construction taking place, look for ideas that you have not thought of and get an impression of the contractor's work, professionalism and culture. If you like what you see, then you can choose that contractor.
Time: Make sure the contractor you want to build your home in the land for sale that you bought is time conscious. Time is important. Make it clear that you do not negotiate your deadline, you do not want excuses and you will not tolerate delay. Make sure the contractor provides you with a start date and a completion date. Research the policies and guarantees of the contractor. Know if other customers have complained about delays and missed deadlines.